The Carnegie Hall experience was one we treasured! Much was learned under the baton of Maestro Jonathan Griffith, DCINY Principal Conductor, during several hours of rehearsal, and composer in residence, Sir Karl Jenkins.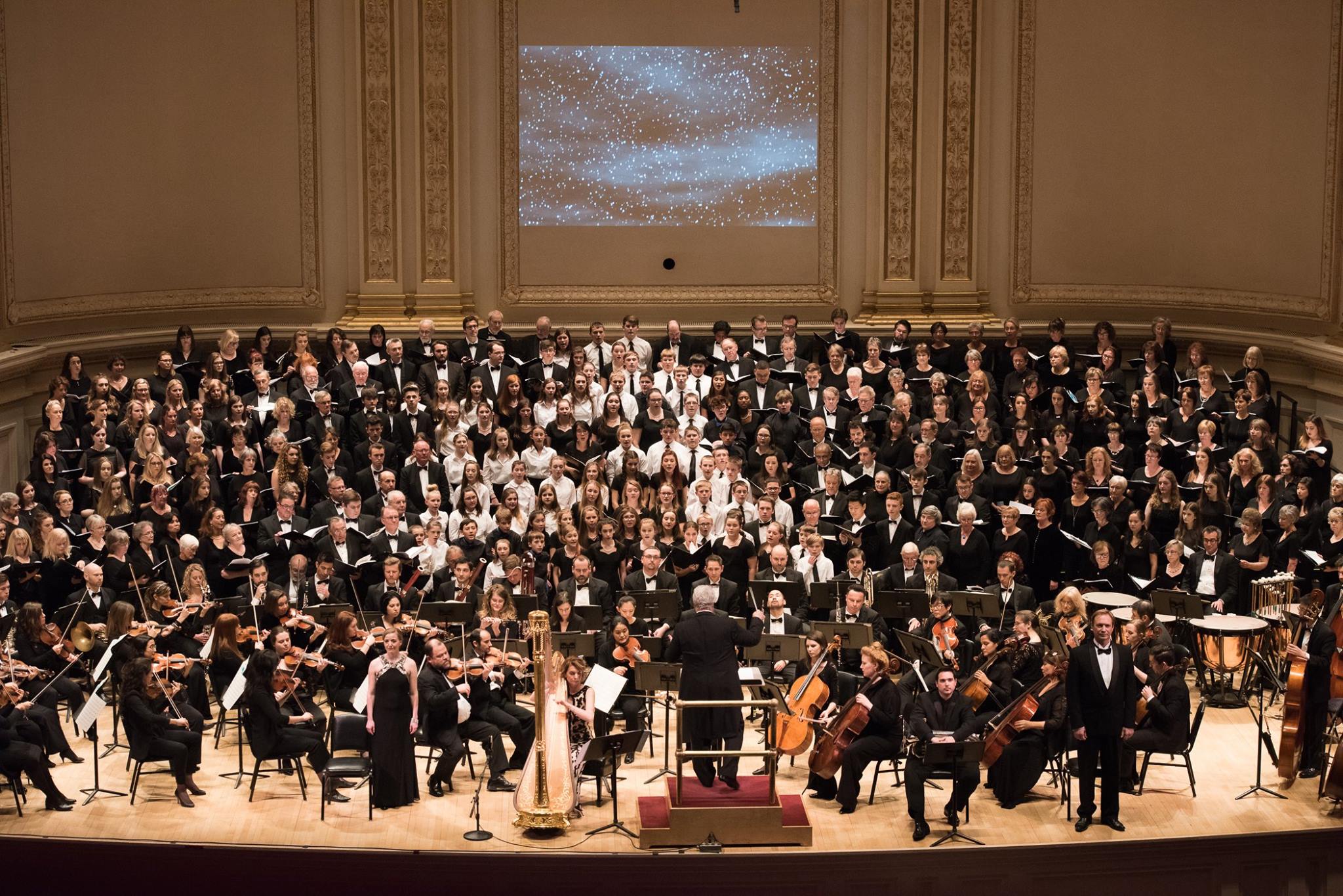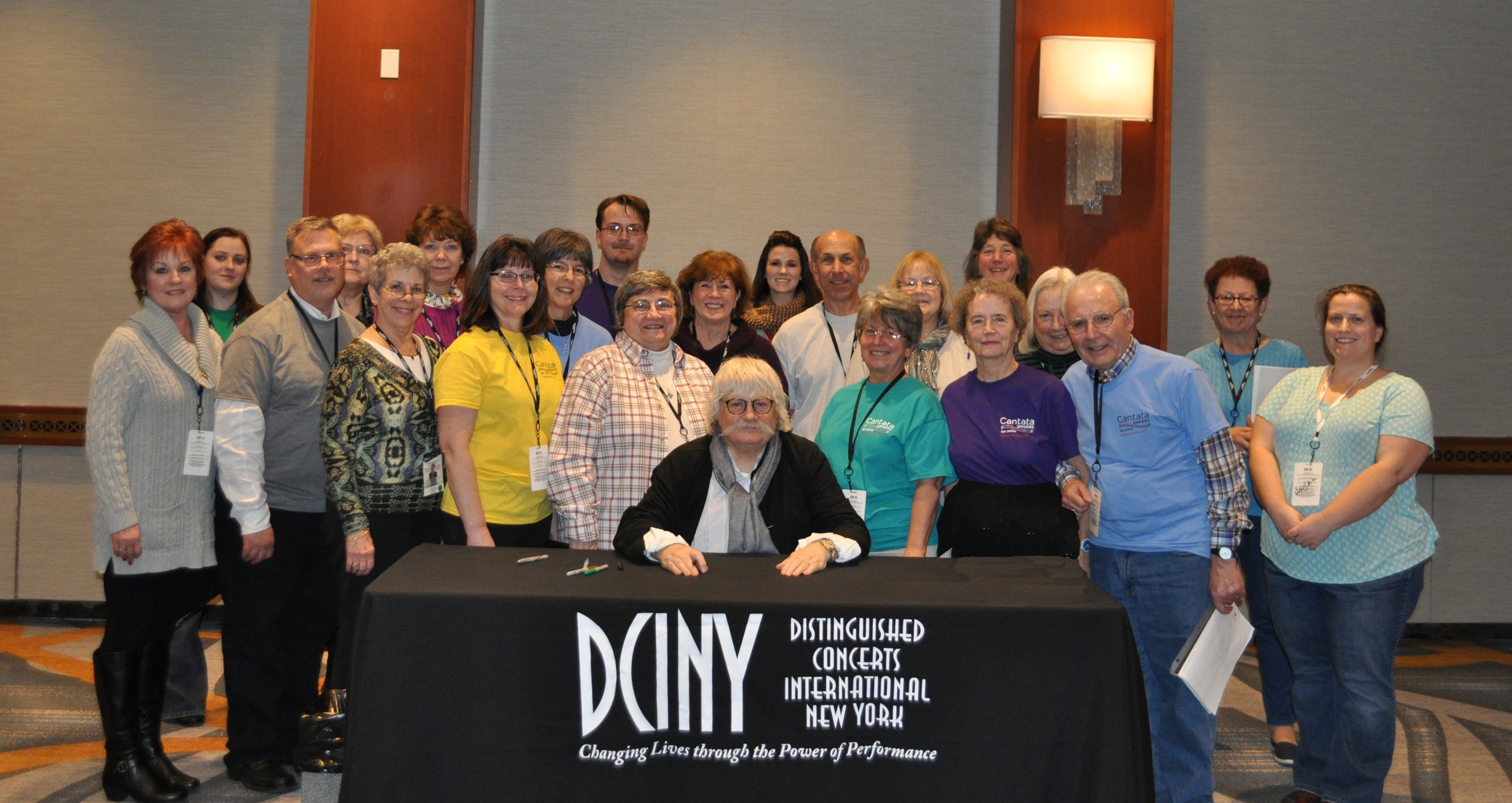 The Cantata Singers received a Christmas 2015 surprise in the form of an invitation from DCINY (Distinguished Concerts International New York) to participate in the January, 2017 American premier performance of a new work by Karl Jenkins! DCINY, in the business of providing amazing performance opportunities for amateur and school choirs and singers since 2007, has also turned out to be a strong partner for Sir Karl Jenkins. For more information about DCINY see their website here or an article from "Crain's New York Business" here.
DCINY discovered us through our website which includes information about our performances of some of Karl Jenkins' choral music. When they called us for an "audition" recording of the group, Cantata Singers music director, Will Wickham, offered the link to the YouTube recording of the 2015 premier performance of "Where Sacred Waters Divide" at Corning Community College which led directly to the invitation to sing in 2017. Click here to read the DCINY press release about the selection of the Cantata Singers.
The New York performance, Sunday, January 15, 2017, featured the American and Carnegie Hall premier of a new work by Karl Jenkins based on the 1966 mining tragedy at Aberfan, Wales that took the lives of 116 children and 28 adults. Personal accountings of that disaster can be found here. More information is also available on Wikipedia - Aberfan Tragedy or by clicking here. Jenkins is known for his ability to capture and express profound emotion in his music, with the resulting new work equal to his best known, and most performed work "The Armed Man: A Mass for Peace", which the Cantata Singers performed in Horseheads, NY in February 2016.
About two thirds of the members of the choir traveled to Manhattan early in 2017 to take advantage of this rare opportunity to sing a premier performance in Carnegie Hall with the composer in Residence. The Cantata Singers, funded in large part by business and individual supporters, added fund raising activities specific to the Carnegie Hall trip, and are thankful to all those who have graciously supported our efforts. if you wish to contribute to the Cantata Singers, either towards our regular local performances or future Carnegie Hall experiences, you can contribute through the Square logo below, or via the PayPal button on this website. If you wish to specify a specific use for your donation, you can send us a check made out to The Cantata Singers at PO Box 952, Elmira, NY 14902.